Home Visits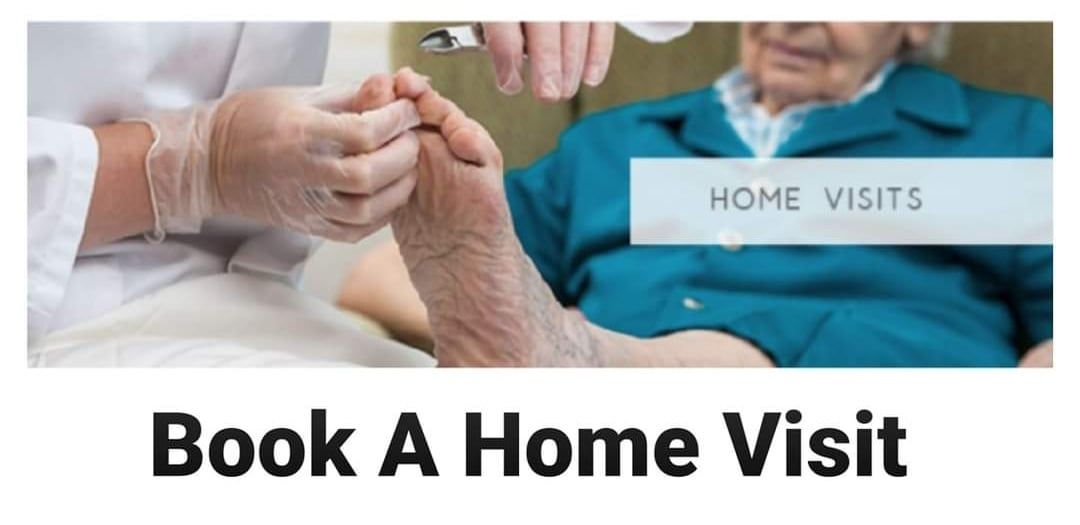 Our Mobile Podiatry service involves a qualified podiatrist meeting with you at your home or place of residence to provide appropriate footcare. Our mobile podiatrists working in sydney are able to provide home podiatry or podiatry in aged care facilities depending on where you live.
Our mobile podiatrists work in Campbelltown and the macarthur region. Our podiatrists have all the necessary tools and equipment to be able to provide expert care from the comfort of your own residence. Our mobile podiatrists working in sydney will be able to provide the same quality of care that you would receive when going to a clinic.
How can our mobile poditrists assist you?
It can be hard to imagine but as humans we walk up to 128,000 km in our lifetime! That can be a lot of work to be putting our feet through. Our home visiting podiatrists have the skills and experiences to ensure your footcare is optimised!
Our home visiting podiatrists have experience working with a range of foot conditions including:
Ingrown toe nails
Heel and arch pain
Skin problems
Foot and ankle pain
Appropriate recommendations of orthotics
Our home visiting podiatrists also have experience working with individuals with a variety of conditions including:
Individuals with diabetes
Arthritic foot conditions
Individuals with peripheral neuropathy
Individuals with mobility issues who have issues with mobility to provide appropriate footcare for themselves
Individuals with disabilities who have difficulties with foot selfcare.
Why is seeing a mobile podiatrist important?
As we get older as well as when there is other underlying health conditions footcare becomes vitally important to our overall health. Nails thicken and change, our skin can become very thick and callused, or become thin and fragile. We can develop wounds which can become difficult to heal particularly where other vascular disorders are also involved. ​
At South west Podiatry we understand the difficulties of accessing quality podiatric services. This is why our mobile podiatrists come to you to make looking after your foot easier and your life that little bit more manageable!


Appointments are essential. Call 0246208877